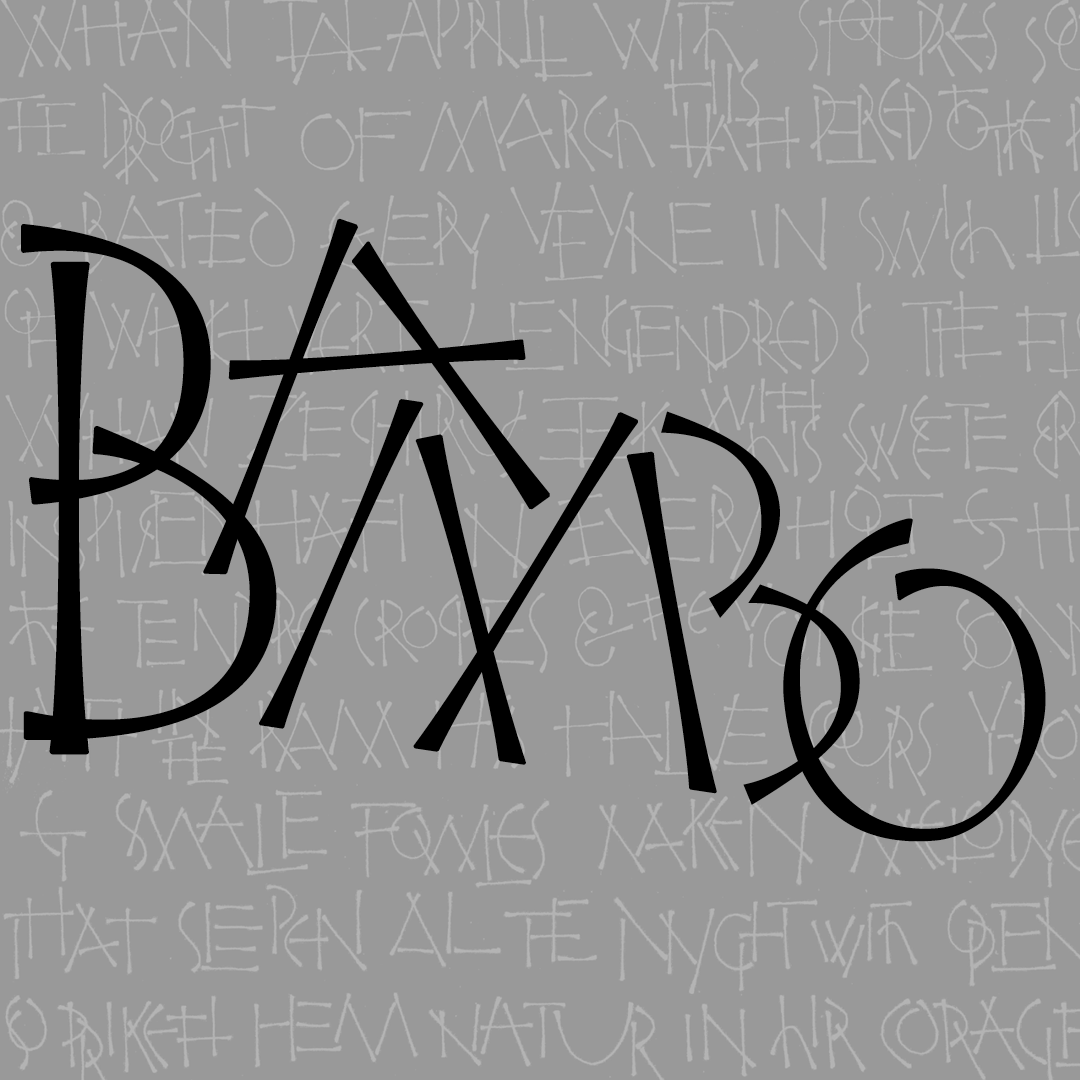 Type@Cooper Display Type, Spring 2021
---
Bambo
by Christi Payne

Bambo is a calligraphic font whose basic rule is that no strokes touch corners; instead they either cross or "kiss." Having many alternates, ligatures, & components, it allows the designer to play, letter by letter & line by line, to mimic the hand that holds the brush.

My background is in medieval lettering, and I am especially drawn to the crazy juxtaposition of letters when there were not so many rules, just an inherent need to fill the page. Bambo began as an experimental design of versals drawn in pencil. When completed, the goal is to have several sets of alternates, ligatures, components (to create more variations), and even words.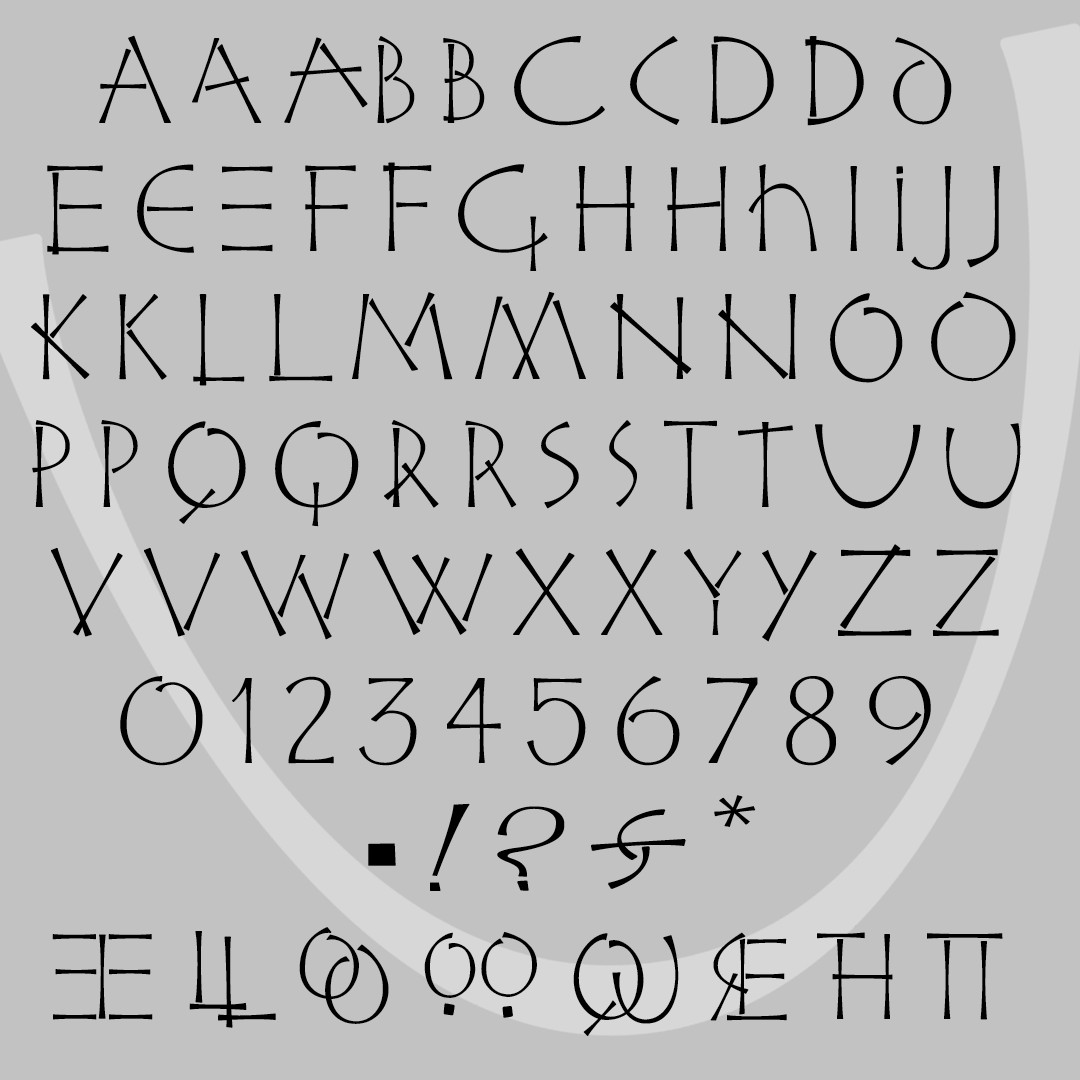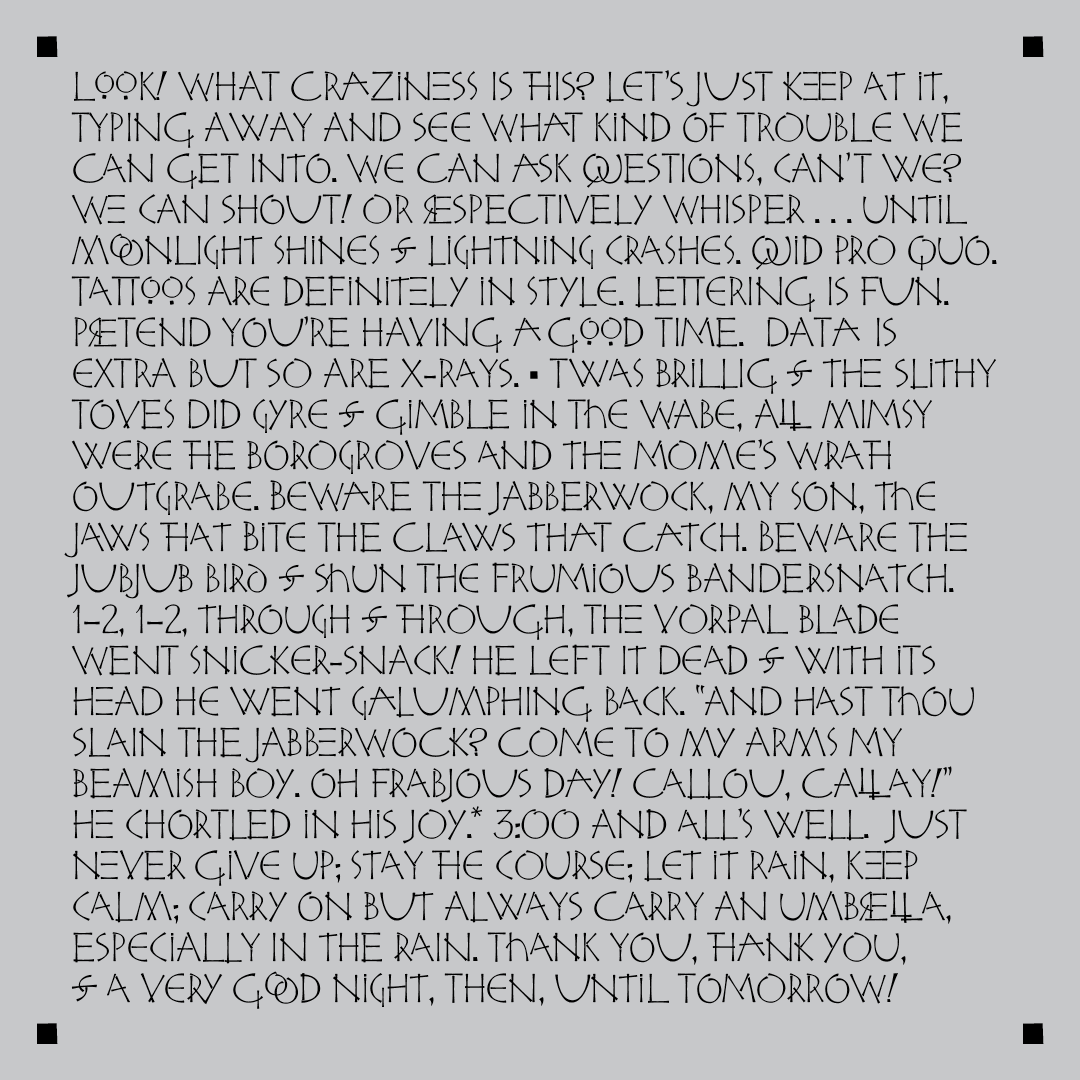 ---
Christi Payne
A lifetime in book design, production, & calligraphy. Now retired, one of my goals has been to learn type design in order to bring my hand-drawn letters to the keyboard.