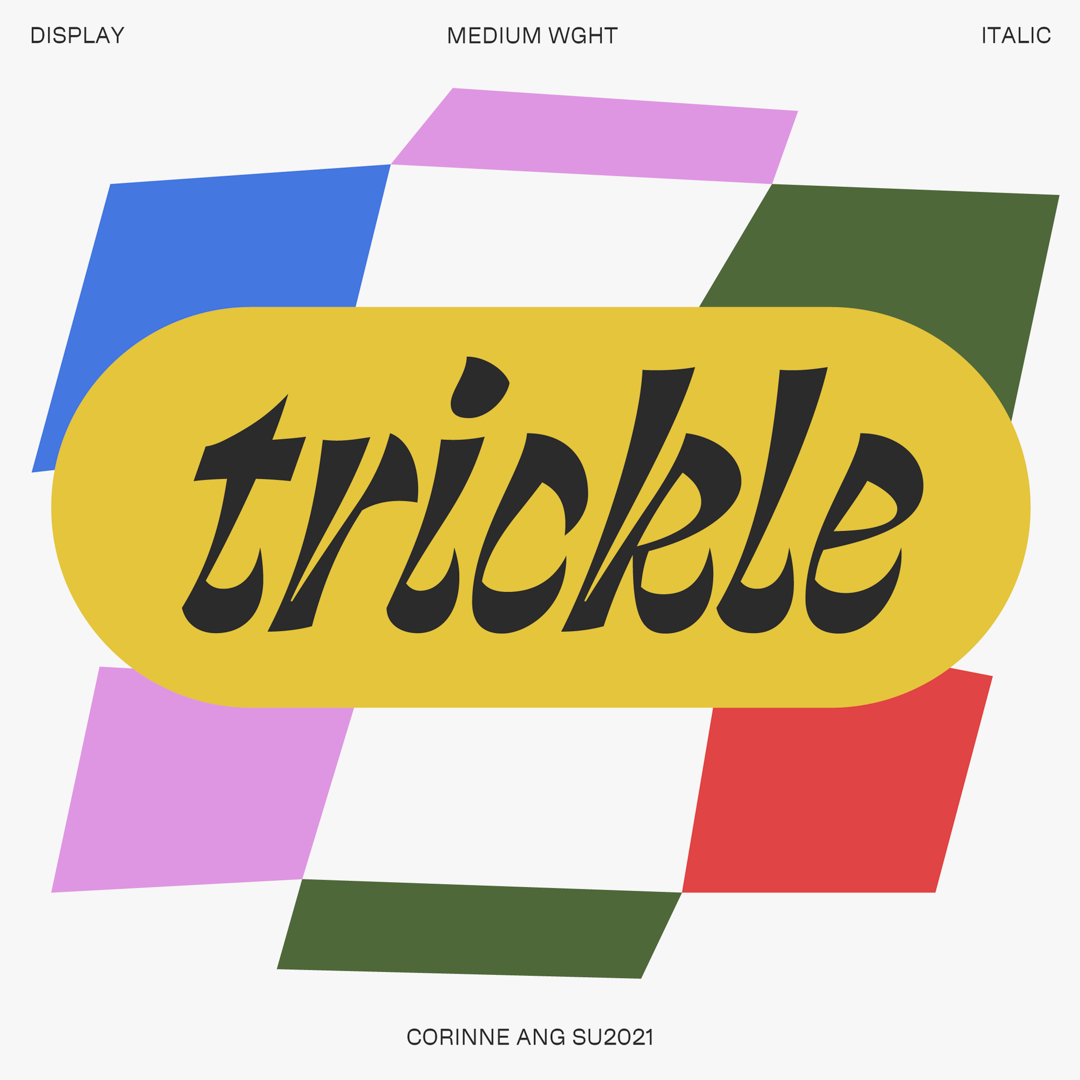 Type@Cooper Display Type, Summer 2021
---
Trickle
Corinne Ang

Trickle is a bastardisation of the italic form. The simple aim of it was to create a vivacious, lively rhythmic display typeface that utilised the calligraphic italic ductus as a jumping point. With high contrast and strange weight placement Trickle is only suitable for large sizes while wavering on the edge of legible words and pattern.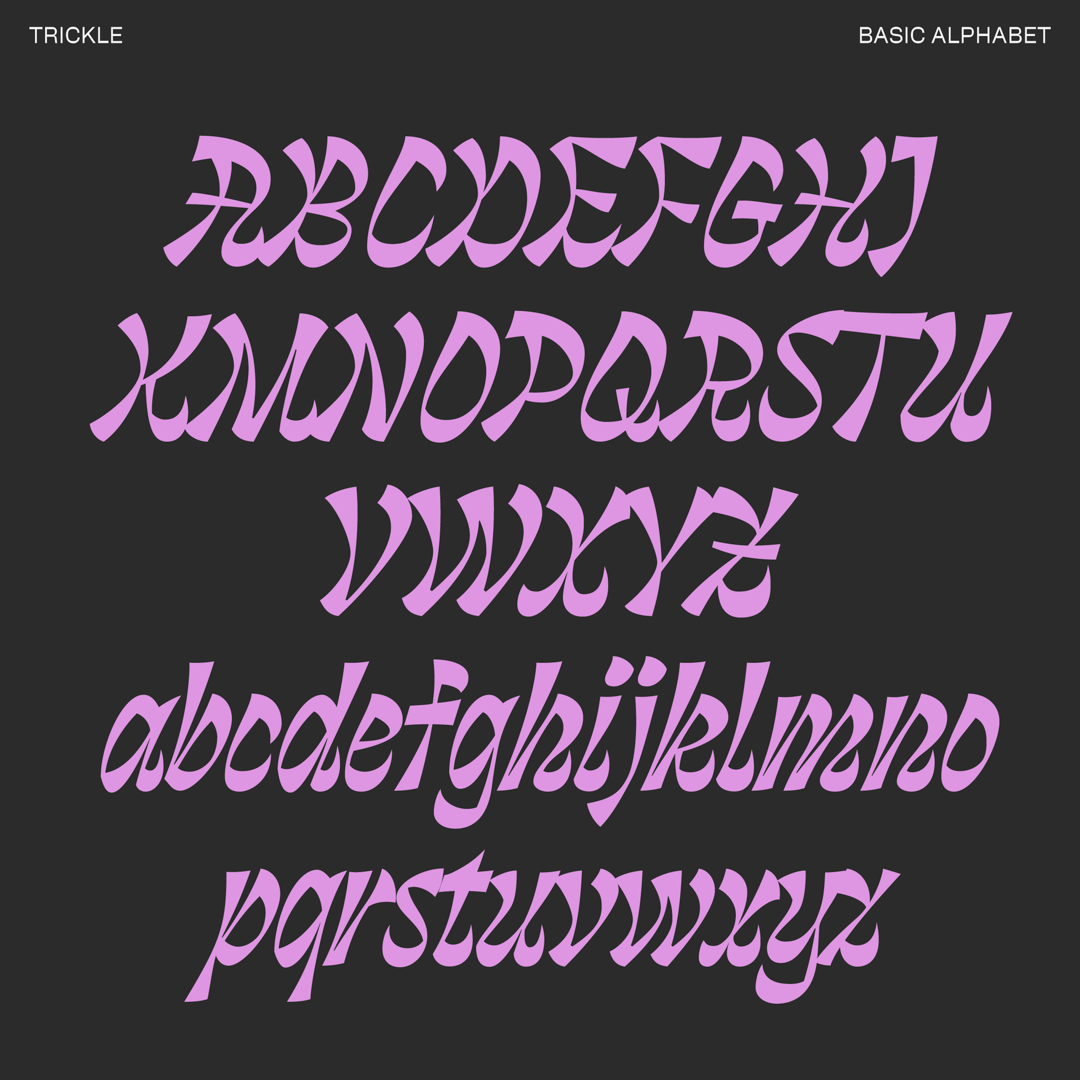 The road to making trickle was an exploration into pure formal manipulation. What if you took a simple skeletal structure and applied a singular rule that completely messed with the whole rhythm of the typeface. Trickle did just this with a whole lot of experimentation, sketching and rule making & breaking.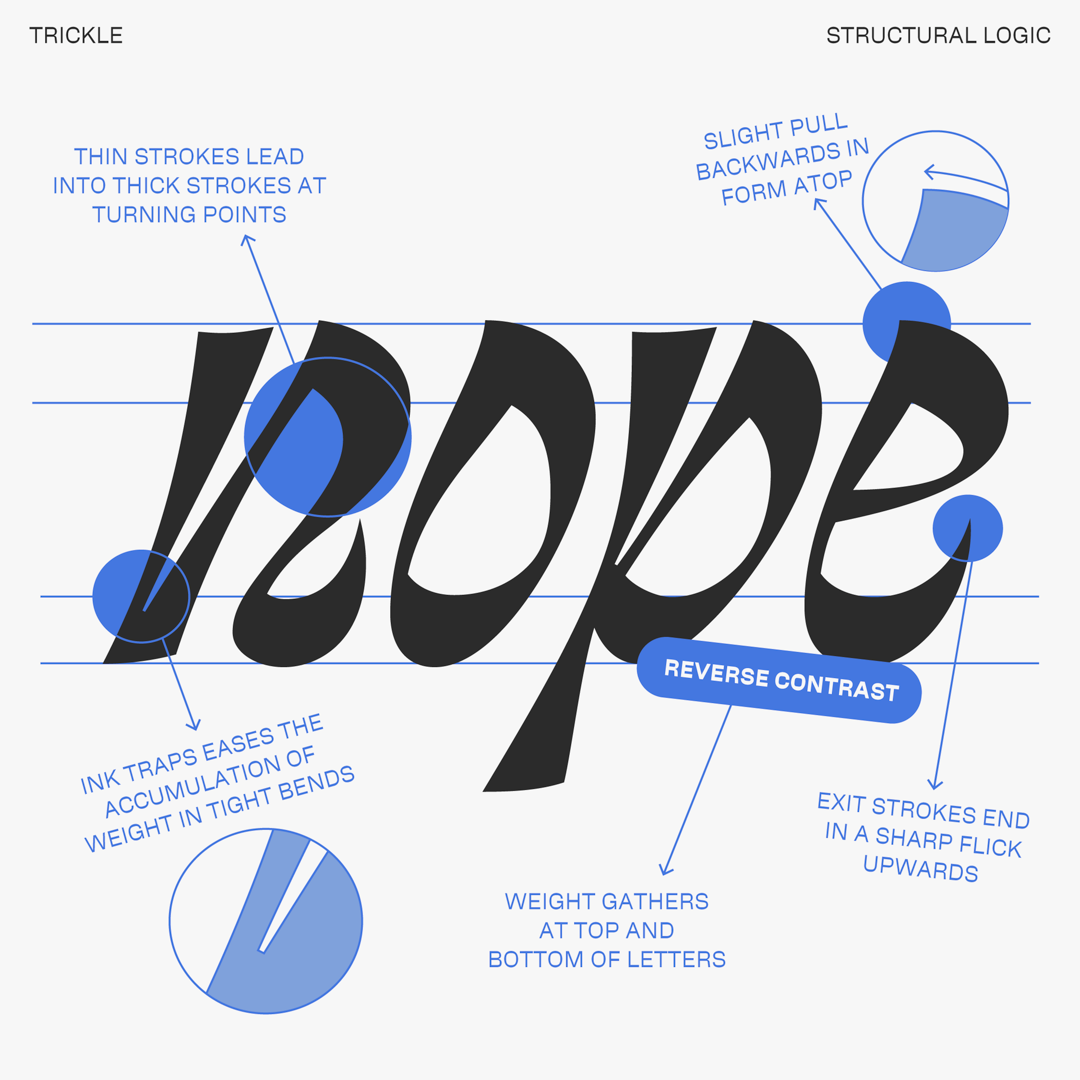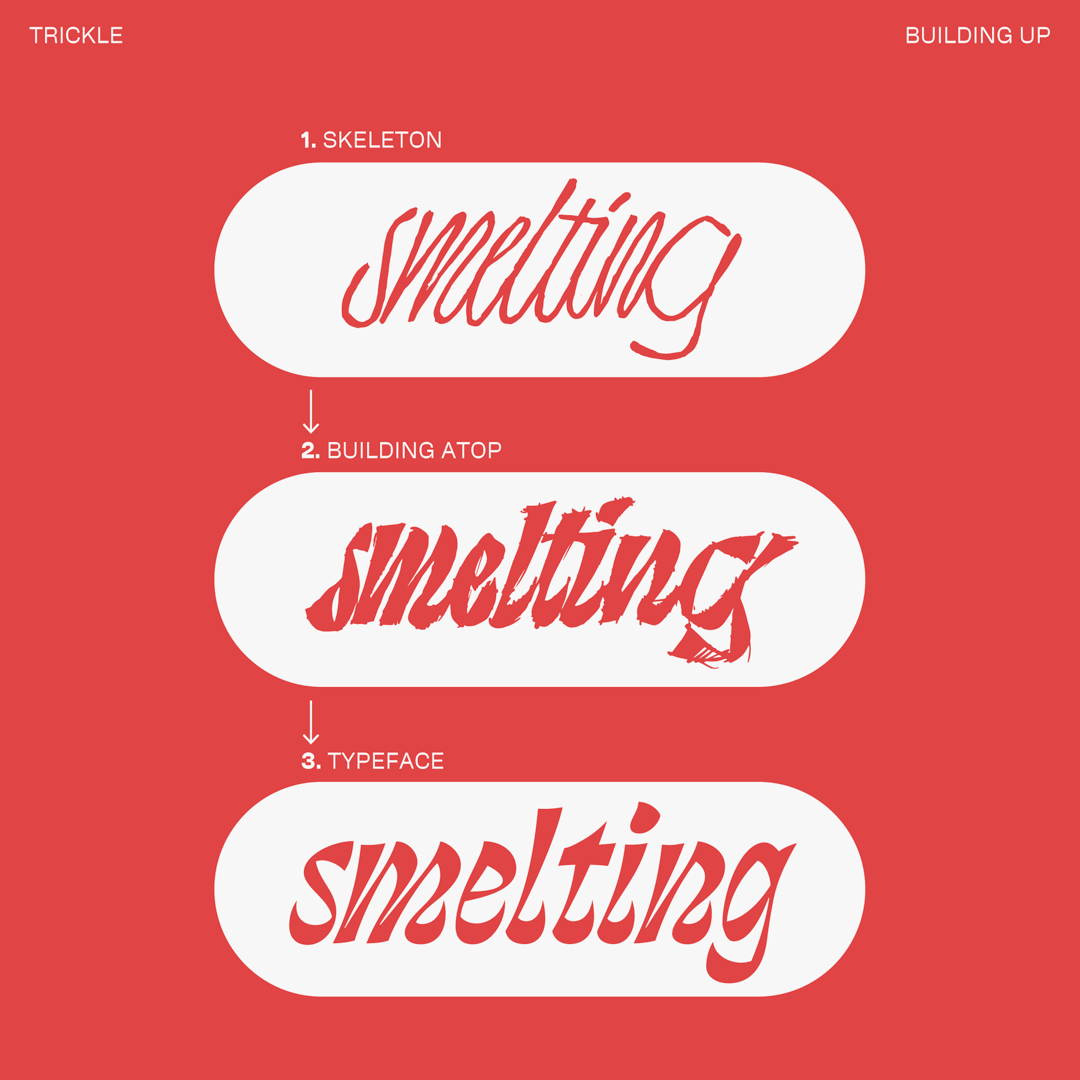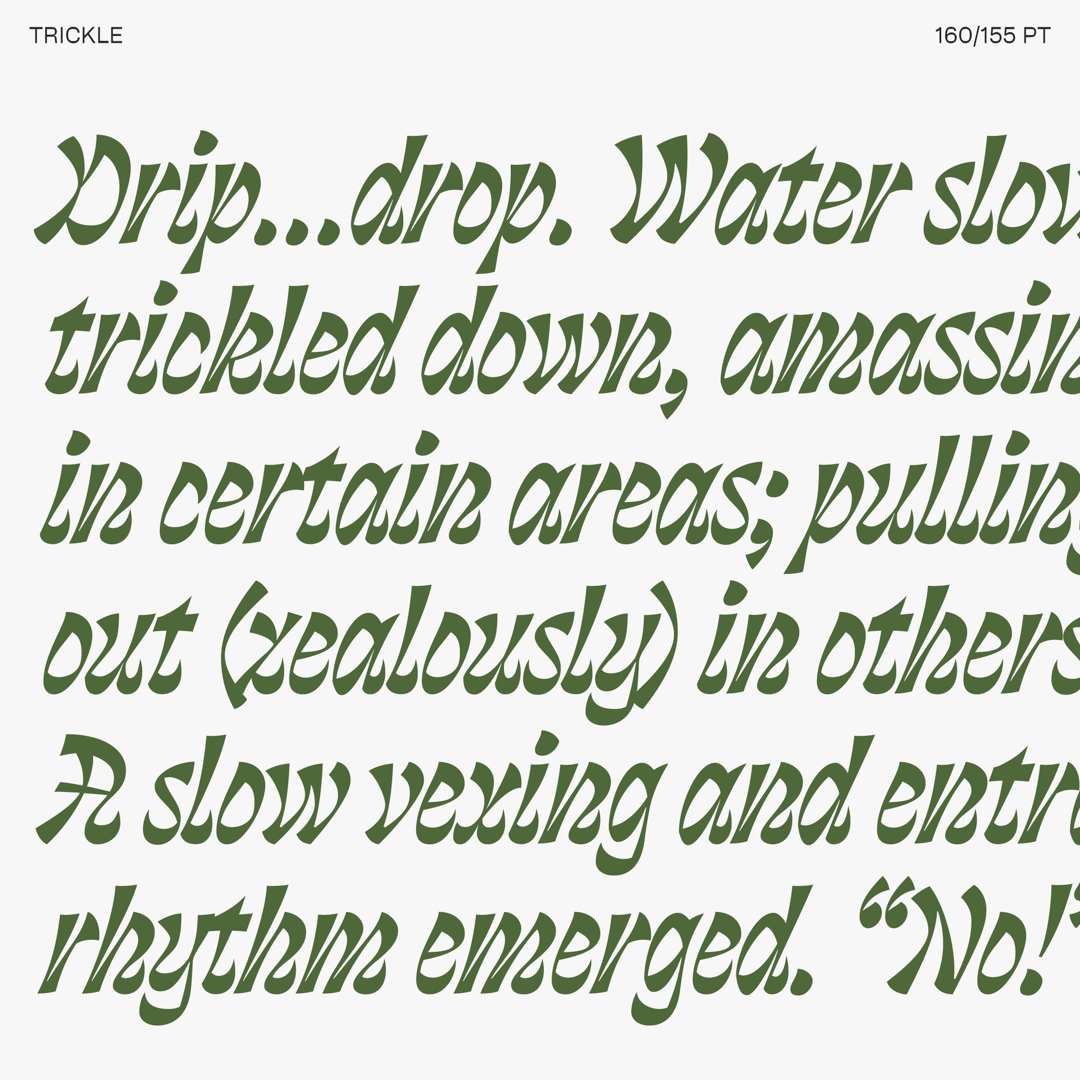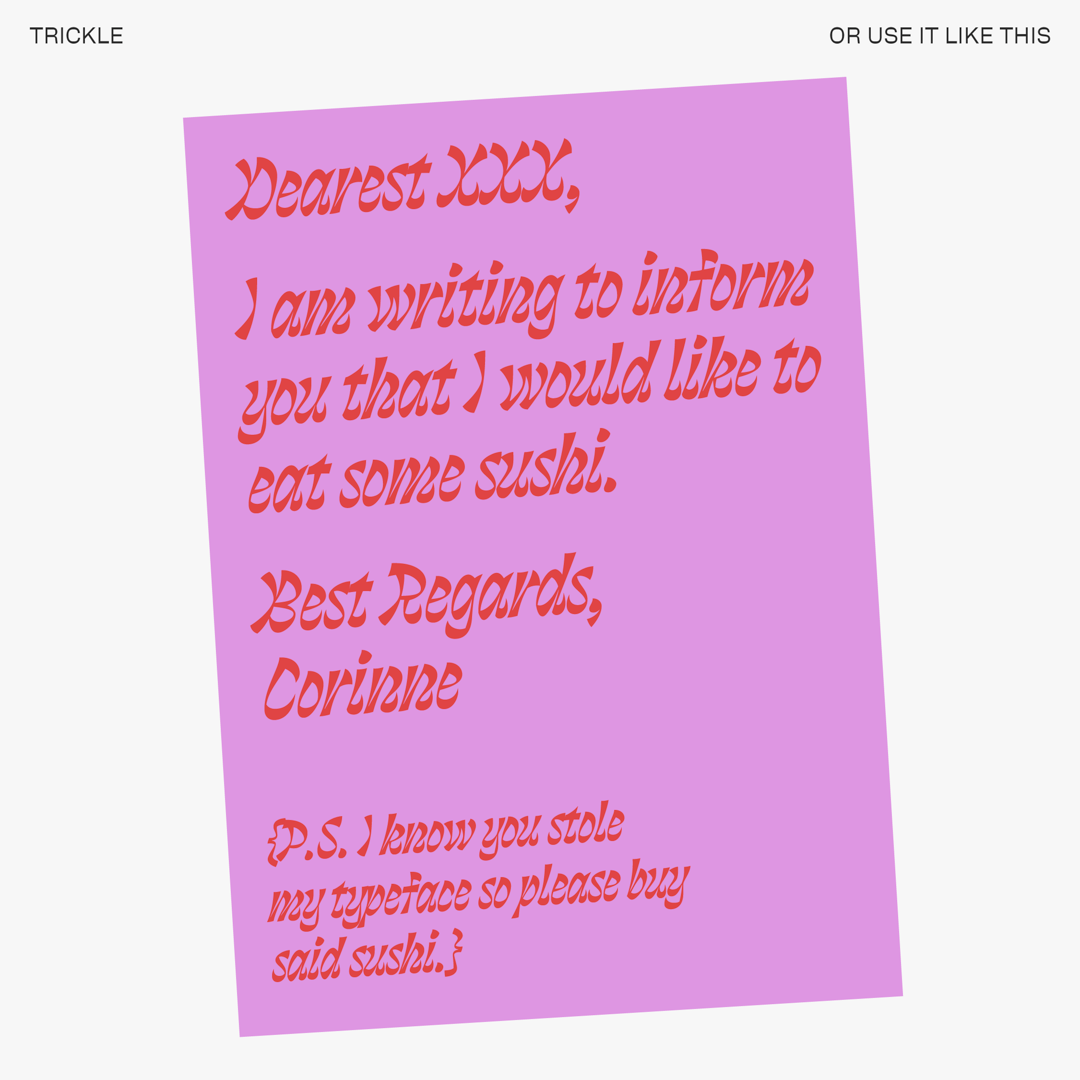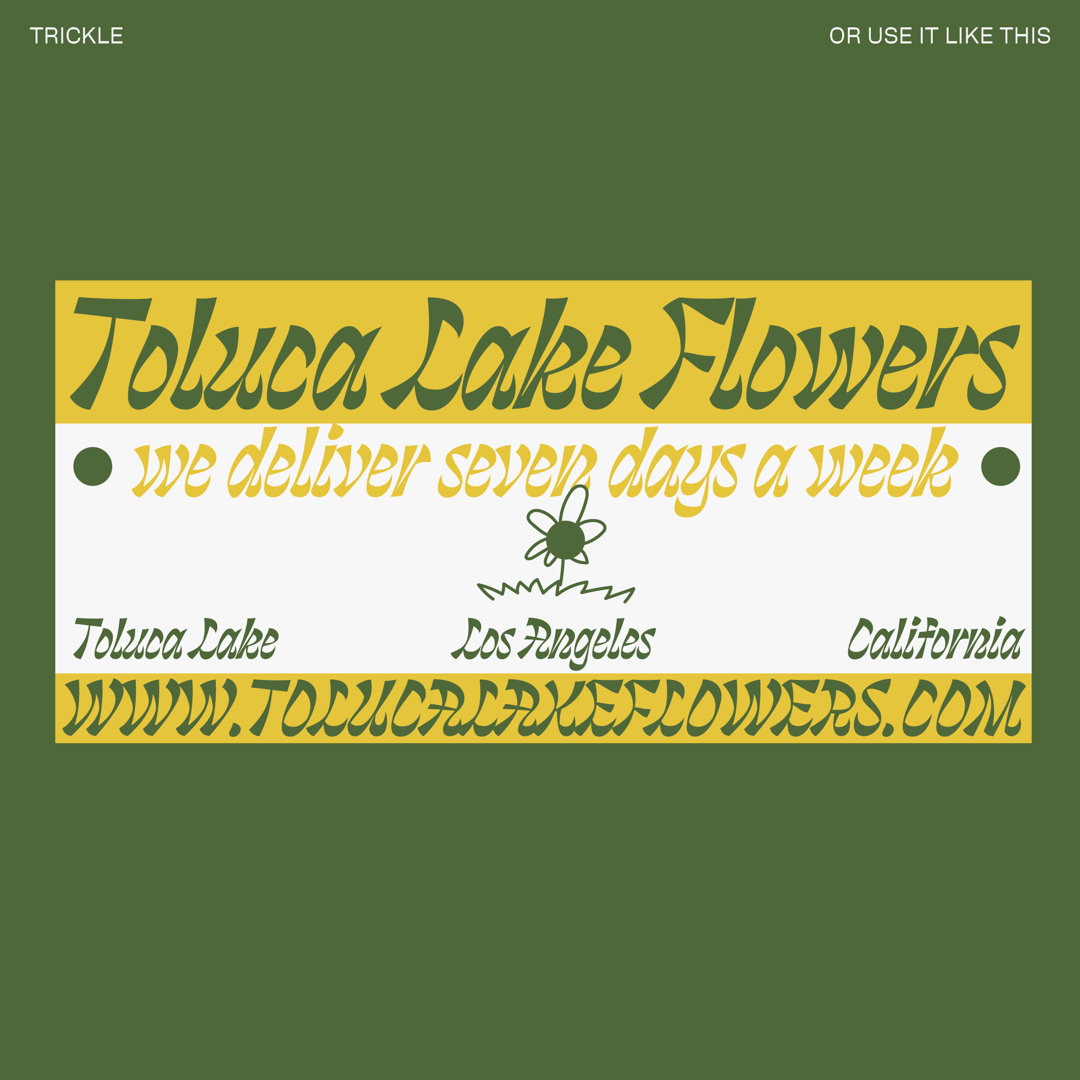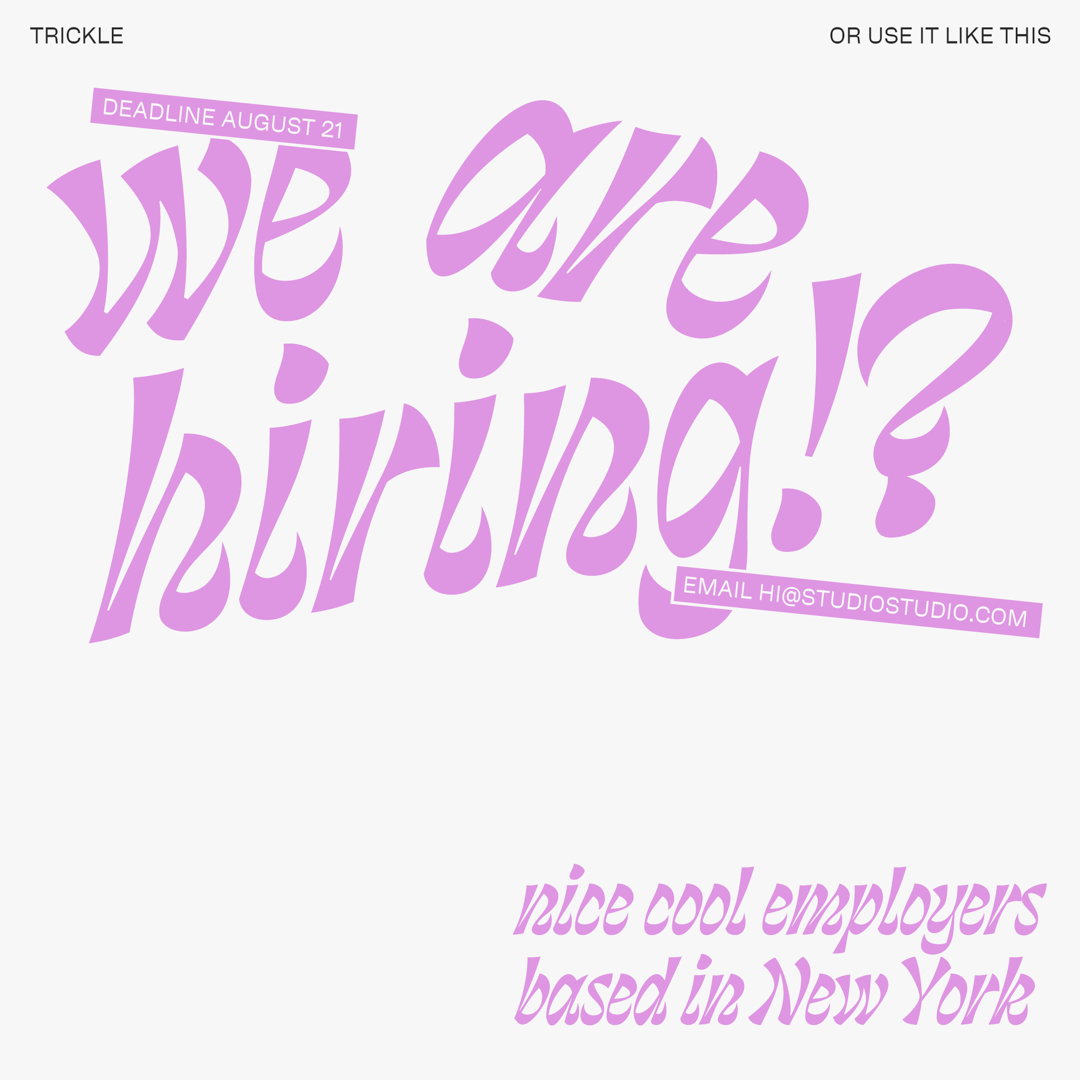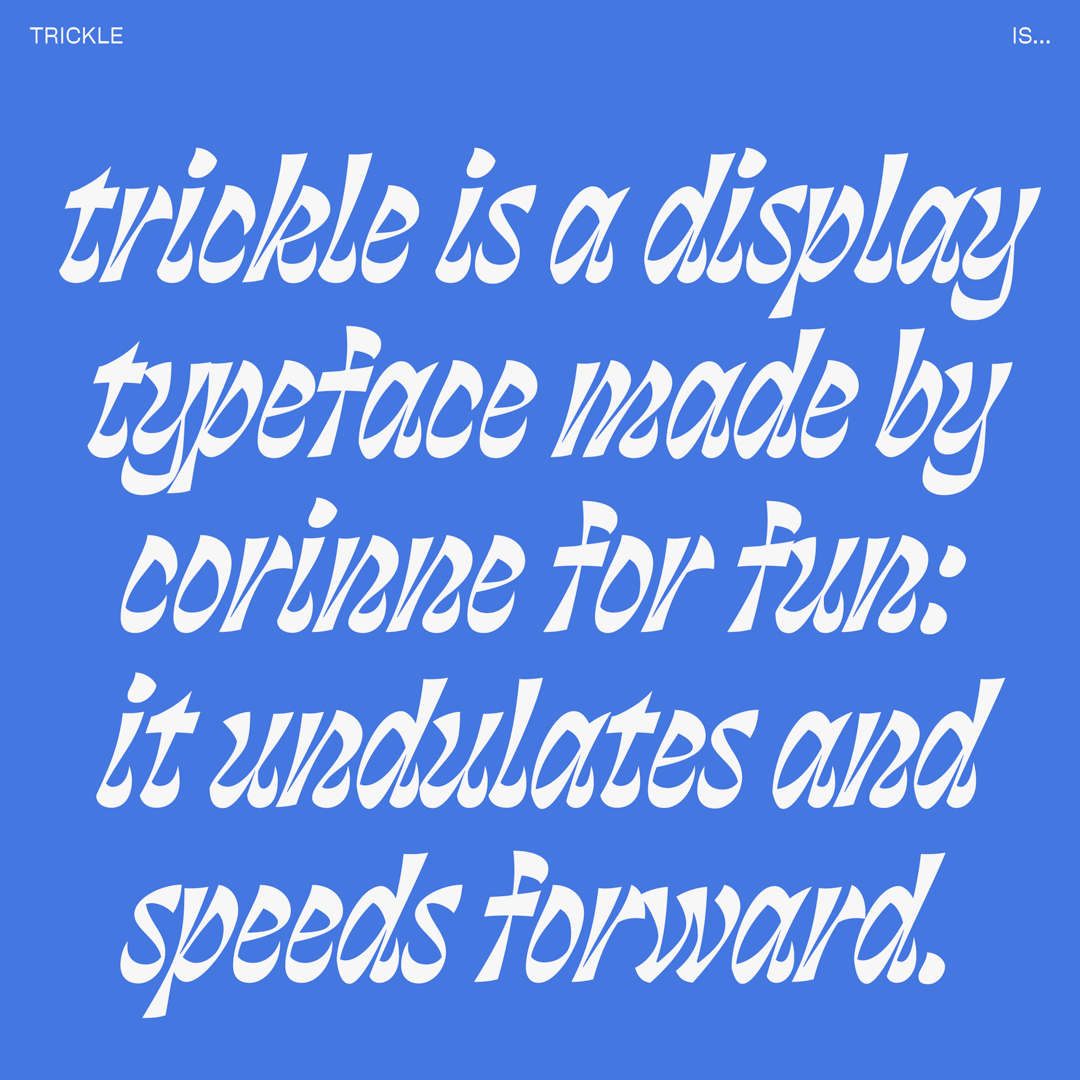 ---
Corinne Ang
Corinne is a Filipino graphic and type designer based in Brooklyn, NY. She works with a large range of projects including (but not limited to) publications, typefaces & lettering, brand identities and web design. Her personal practice investigates graphic form as a shared space for communities, memories and multiplicity.