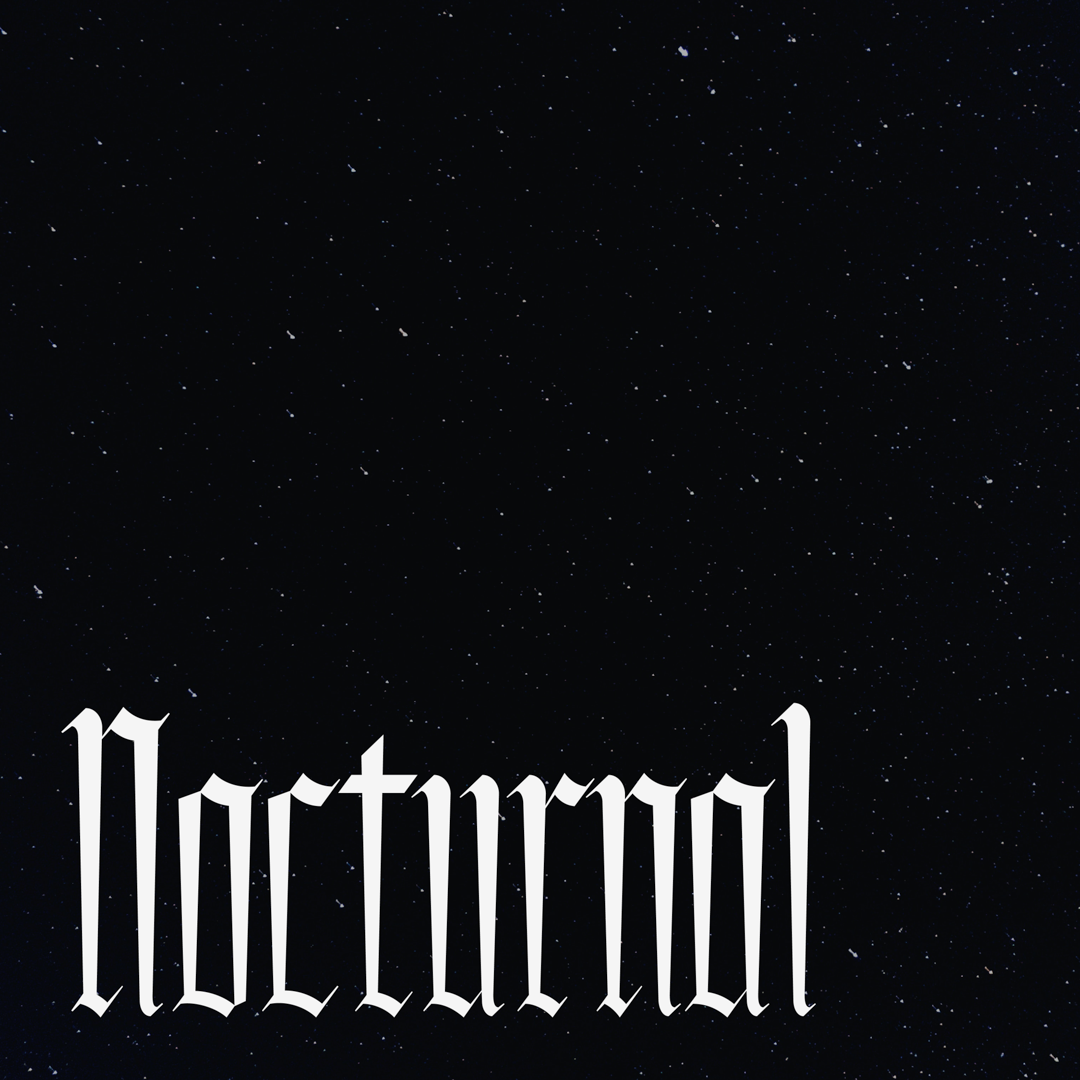 Type Electives Display Type, Spring 2023
---
Nocturnal
by Rosie Wisniewski

Nocturnal is a blackletter display typeface. My goal was to create a design that was creepy, calligraphic, and contemporary. I think great use cases for this typeface would be music related merchandise and album covers.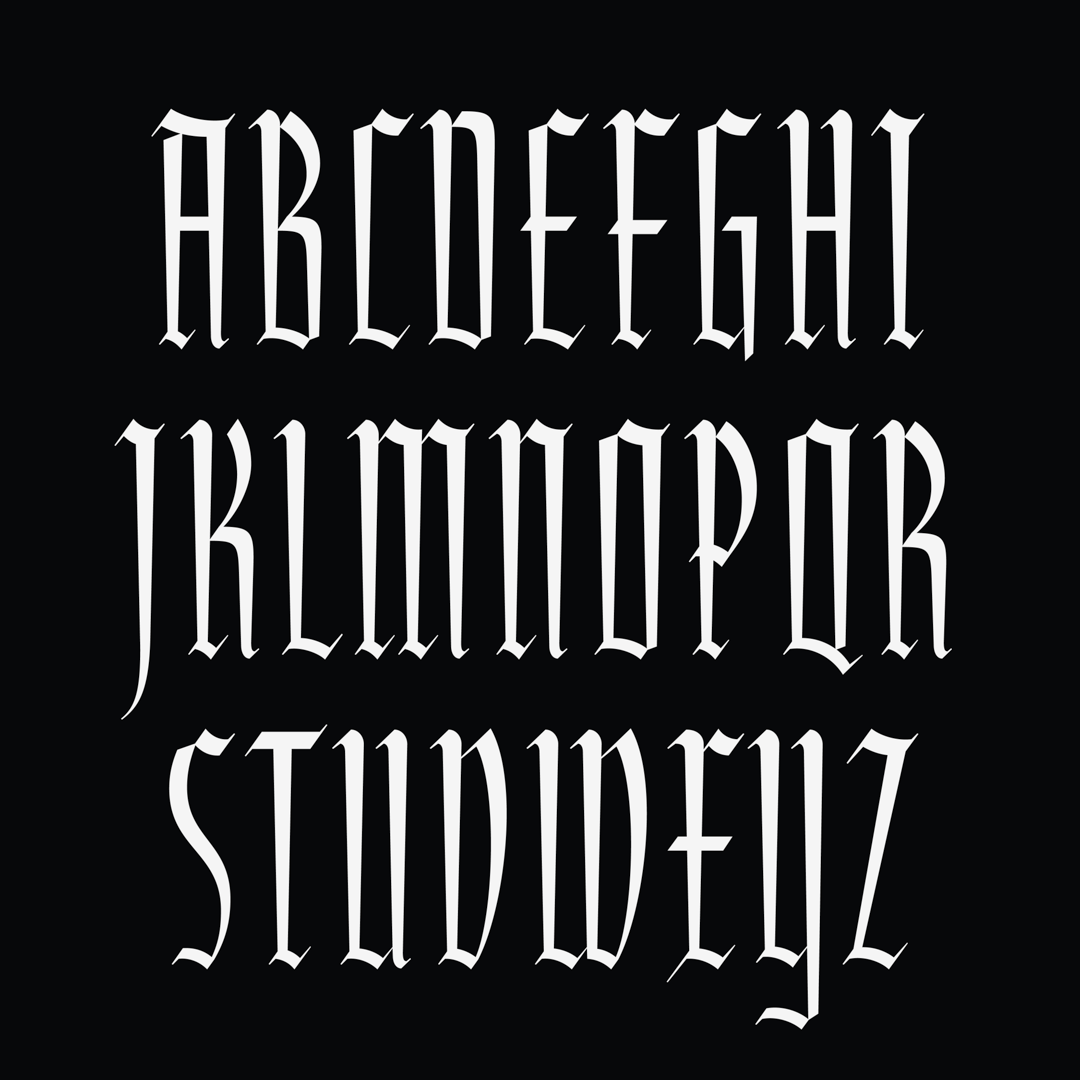 The process of creating this project took many turns to get to the final result, but it was exciting to try my hand at my first blackletter typeface. I was hoping to make a design that was very condensed, with a tall x-height, and had sharp features. I used historical Textura blackletter specimens as references when creating the basic structure of each letterform. I looked at each reference's ductus and I used a broad nib calligraphy pen to sketch out each character. To get the final shape, I twisted the pen to achieve a tapering effect where the strokes are heavier on the top than the bottom. By doing this, I believe I was able to create a spindly and spooky typeface that is great for any eerie design.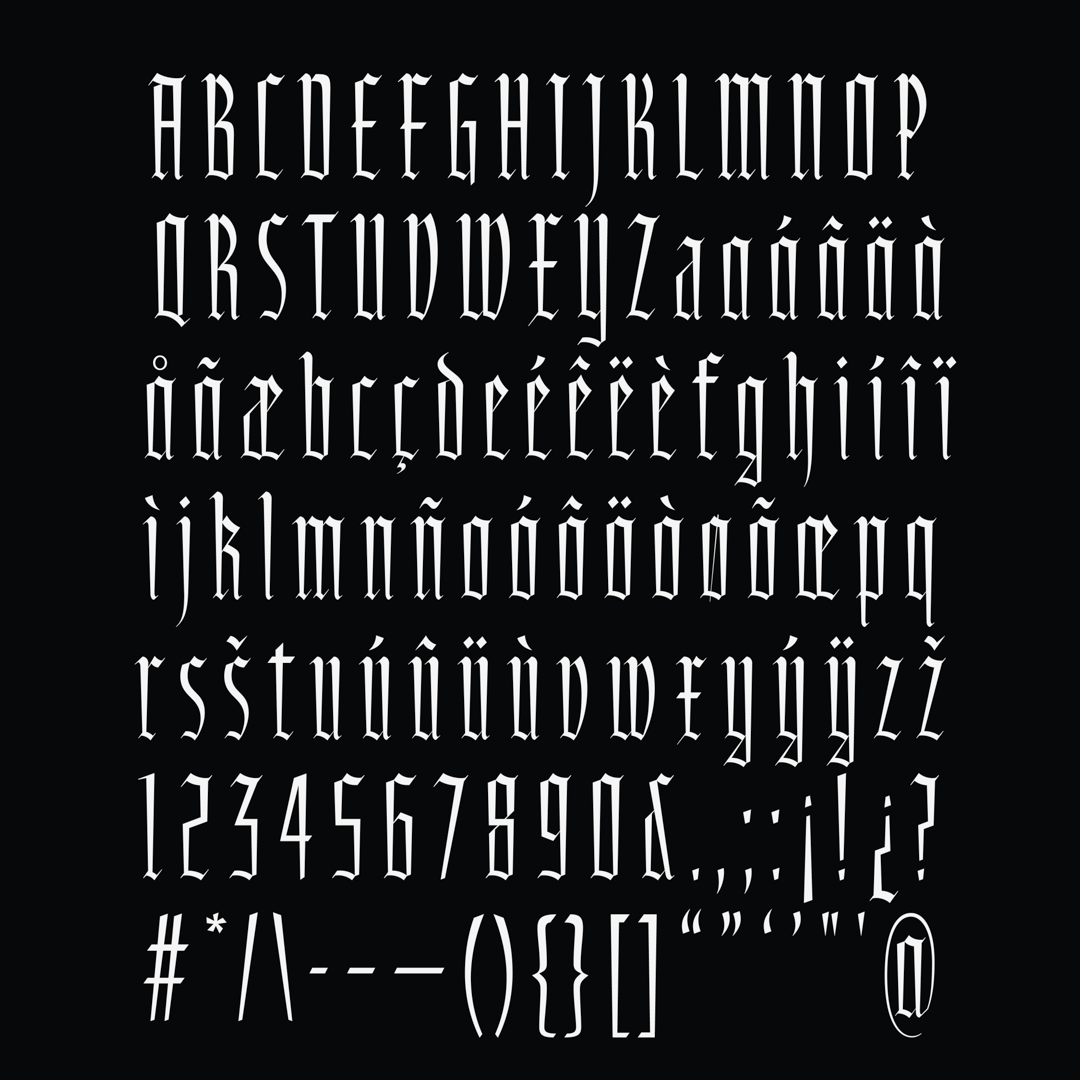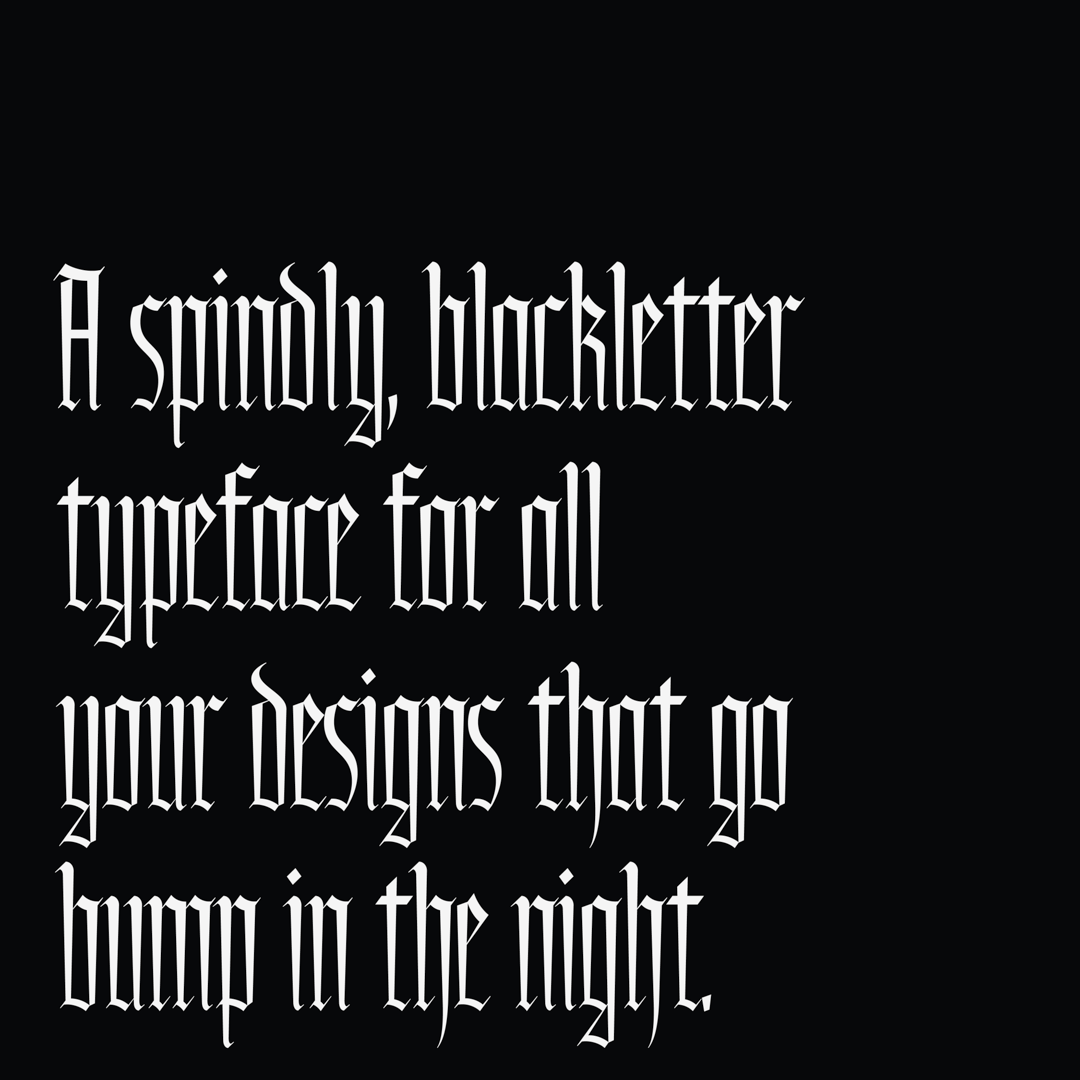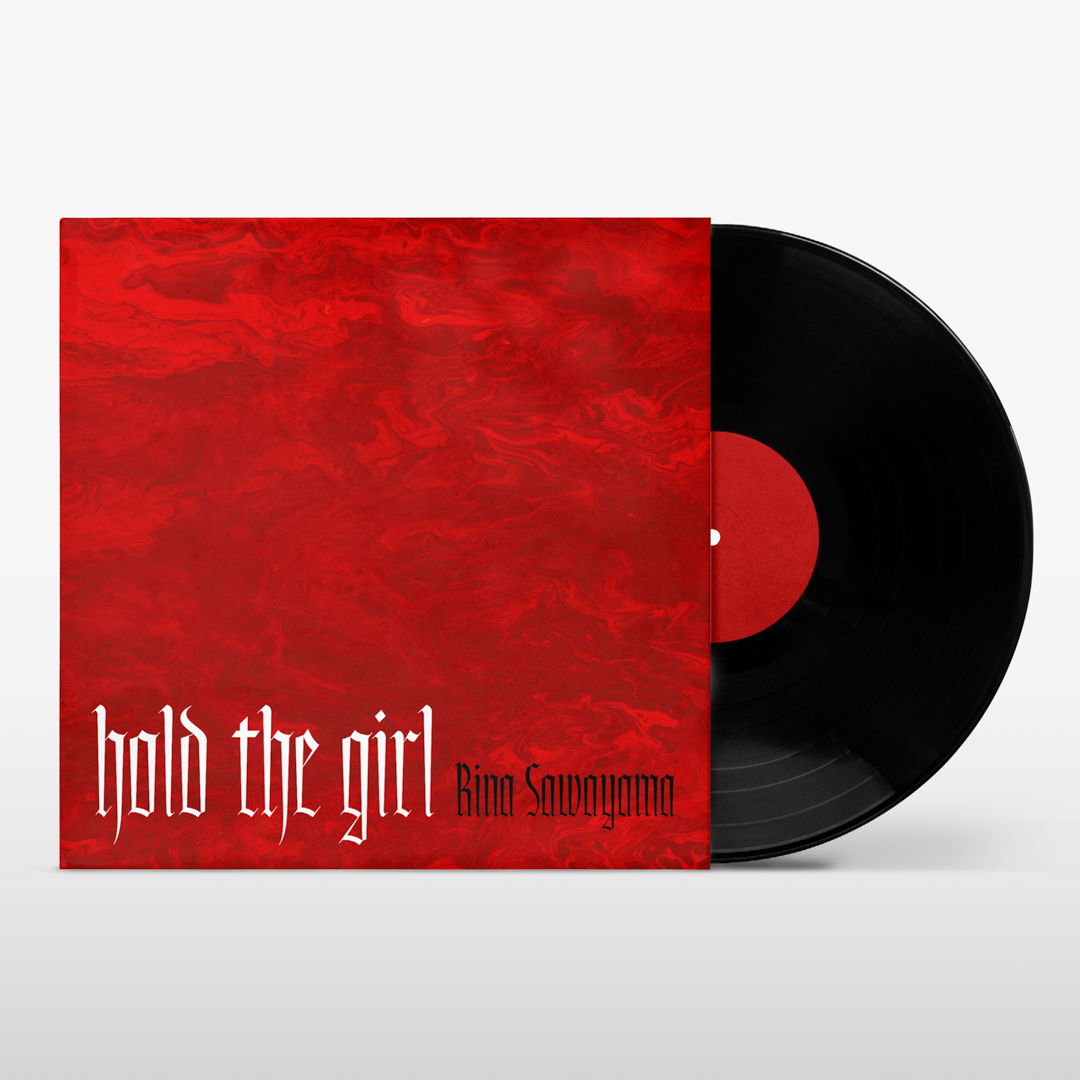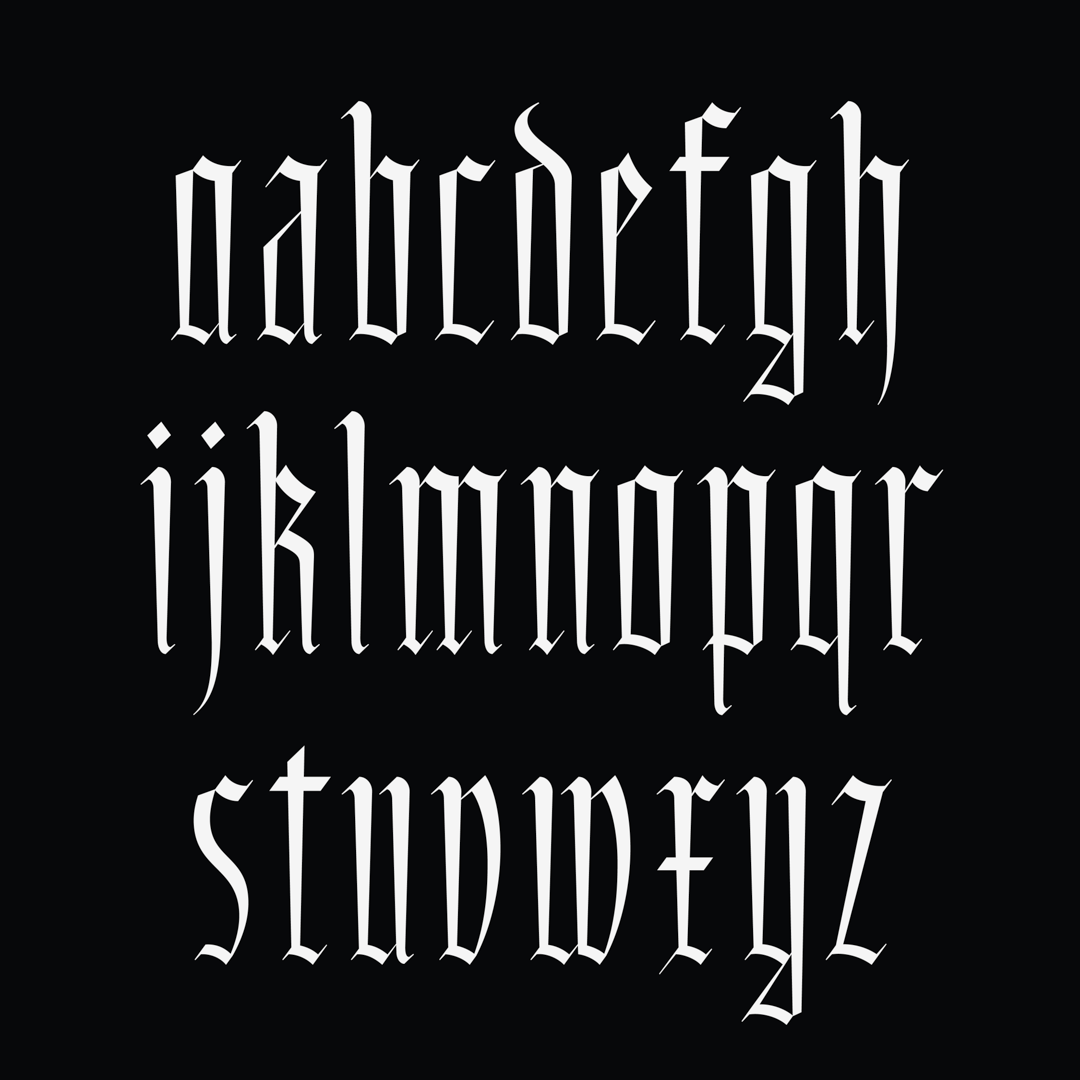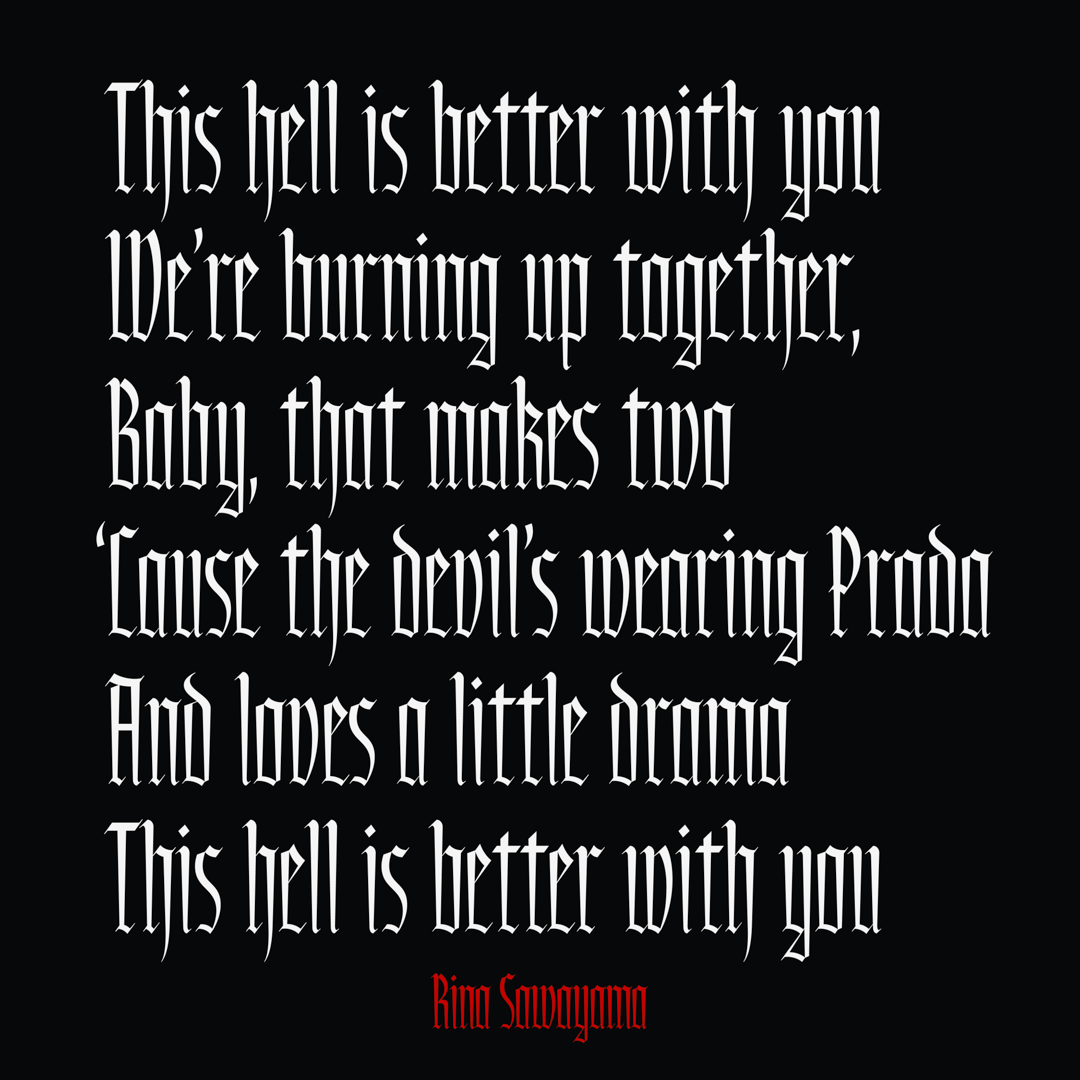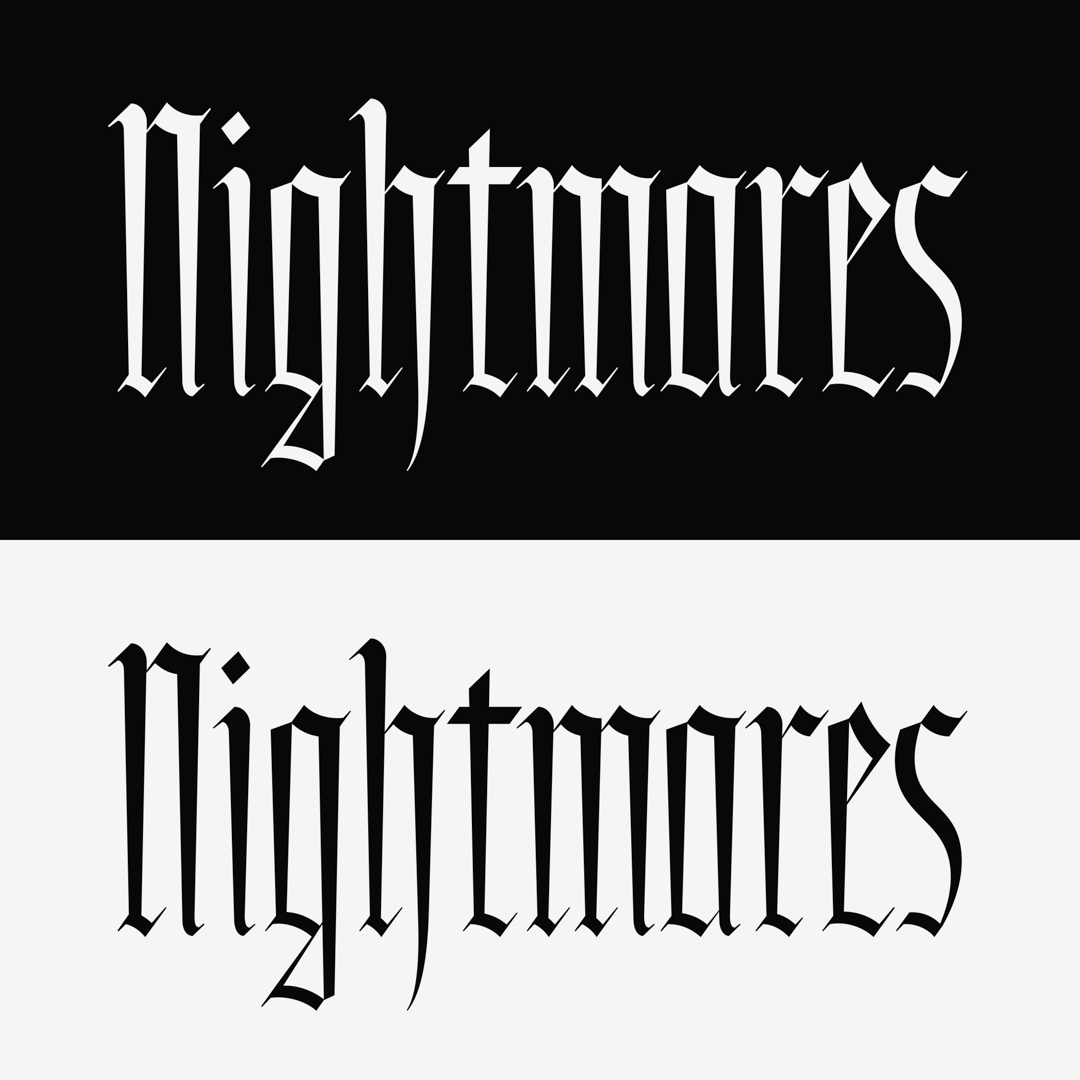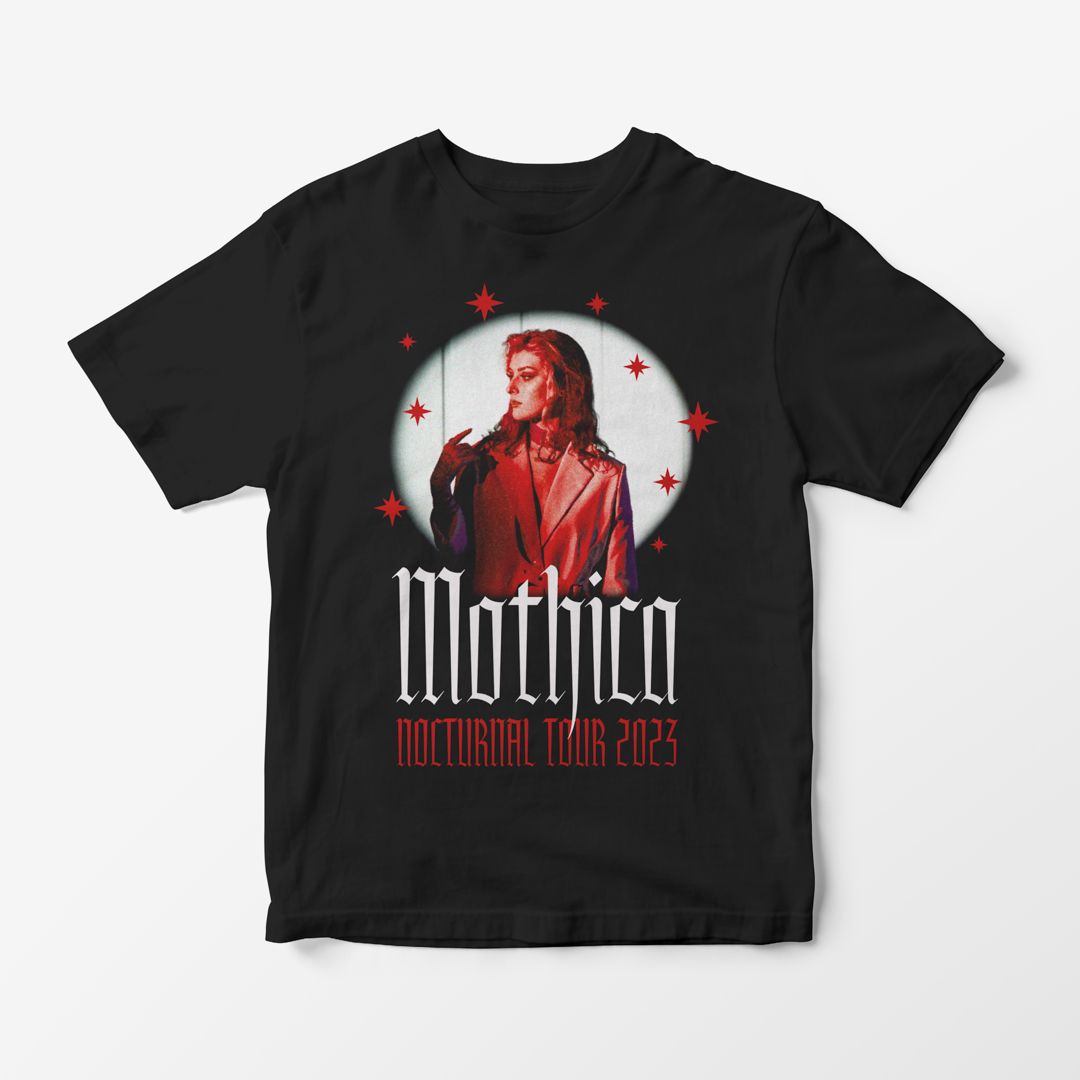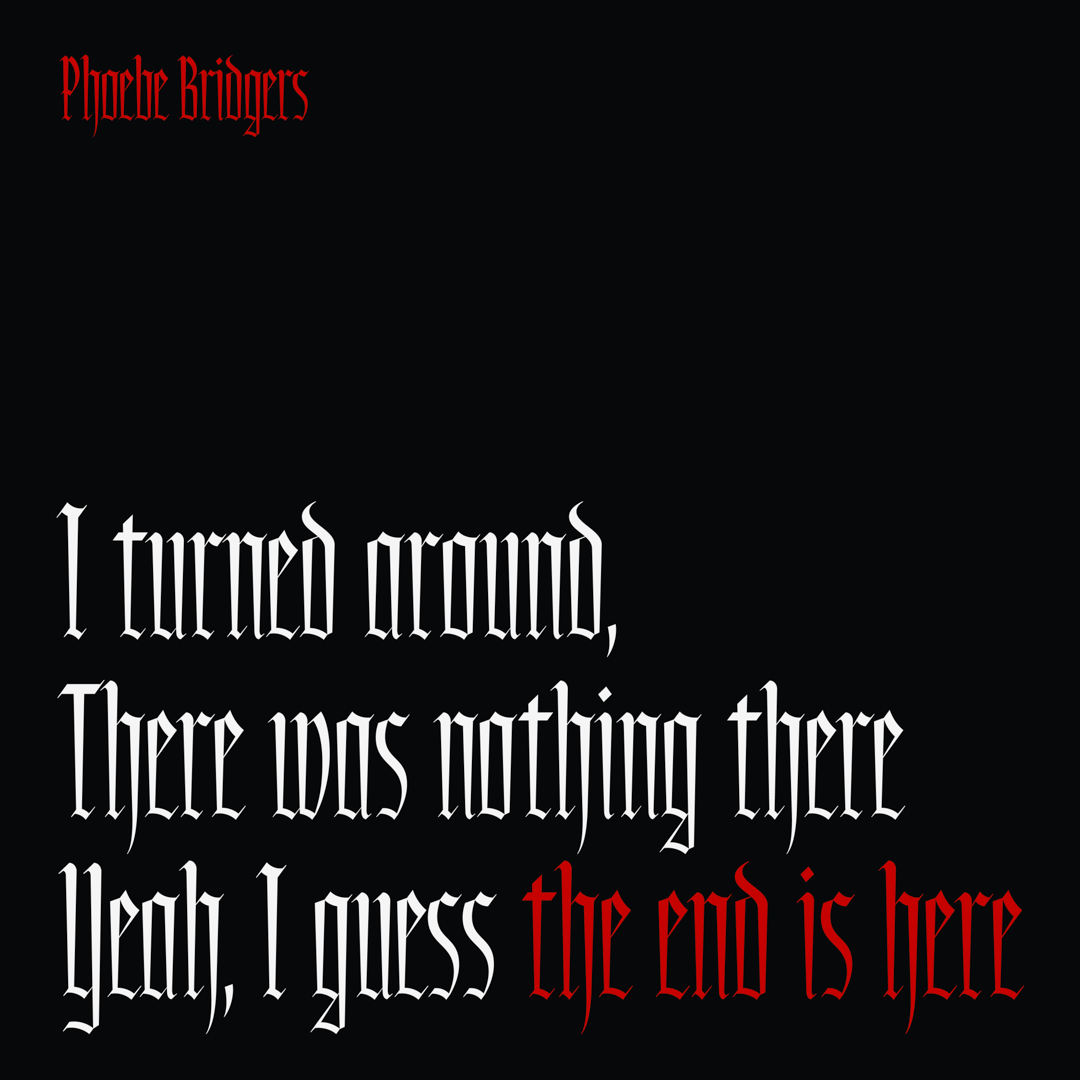 ---
Rosie Wisniewski
Rosie Wisniewski is a designer based in Portland, Oregon.